Get prepared for some outdoor excitement on a Punta Cana Half-Day Adventure! Go across the Dominican countryside in a four-seat automatic transmission Dune Buggy, ATV (four wheels) or Terracross.
Once you get to the ranch and get your helmet and seatbelt tight the fun begins, in a direction to Macao Beach one of the most beautiful beaches in our country, where you can swim or just relax. Continuing in your chosen vehicle which is designed and built for maximum fun while driving through small villages in the Dominican countryside.
ATVs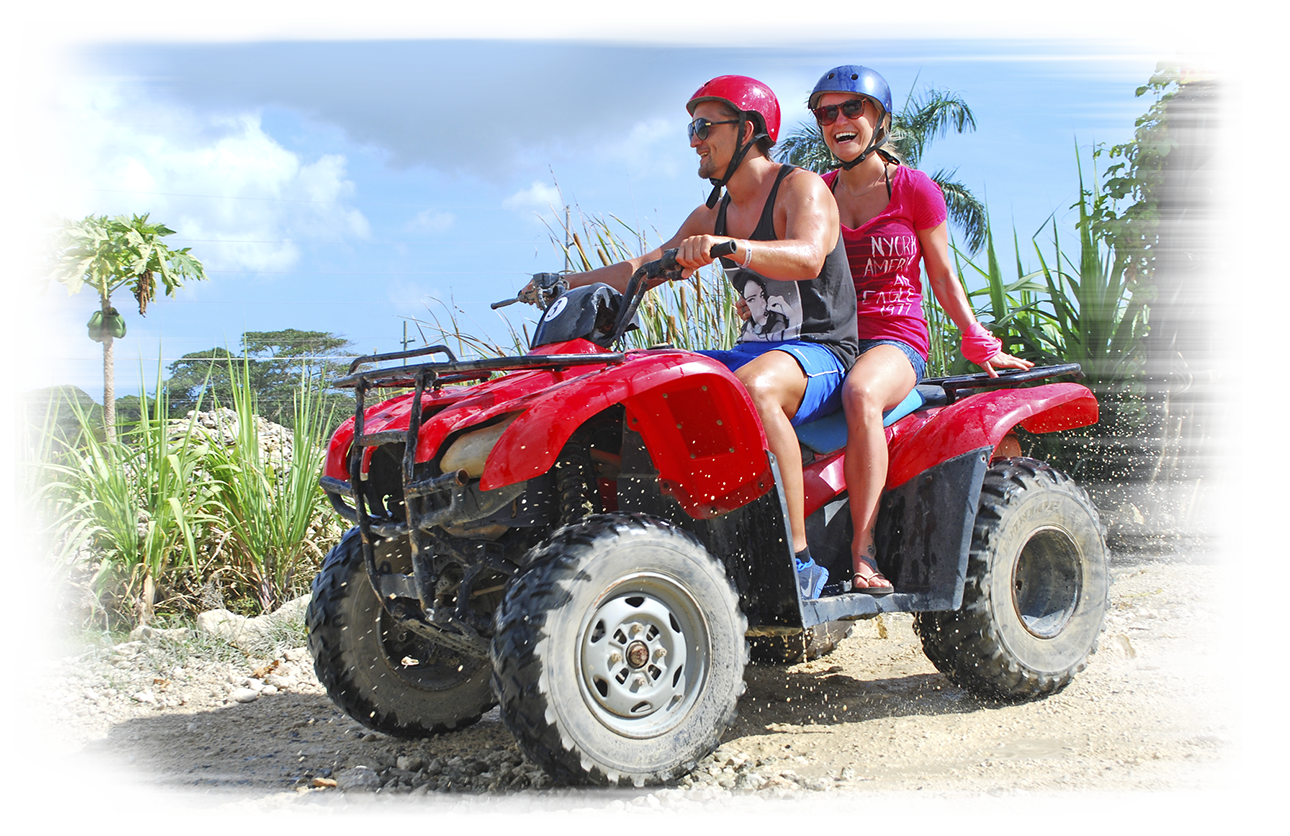 Buggies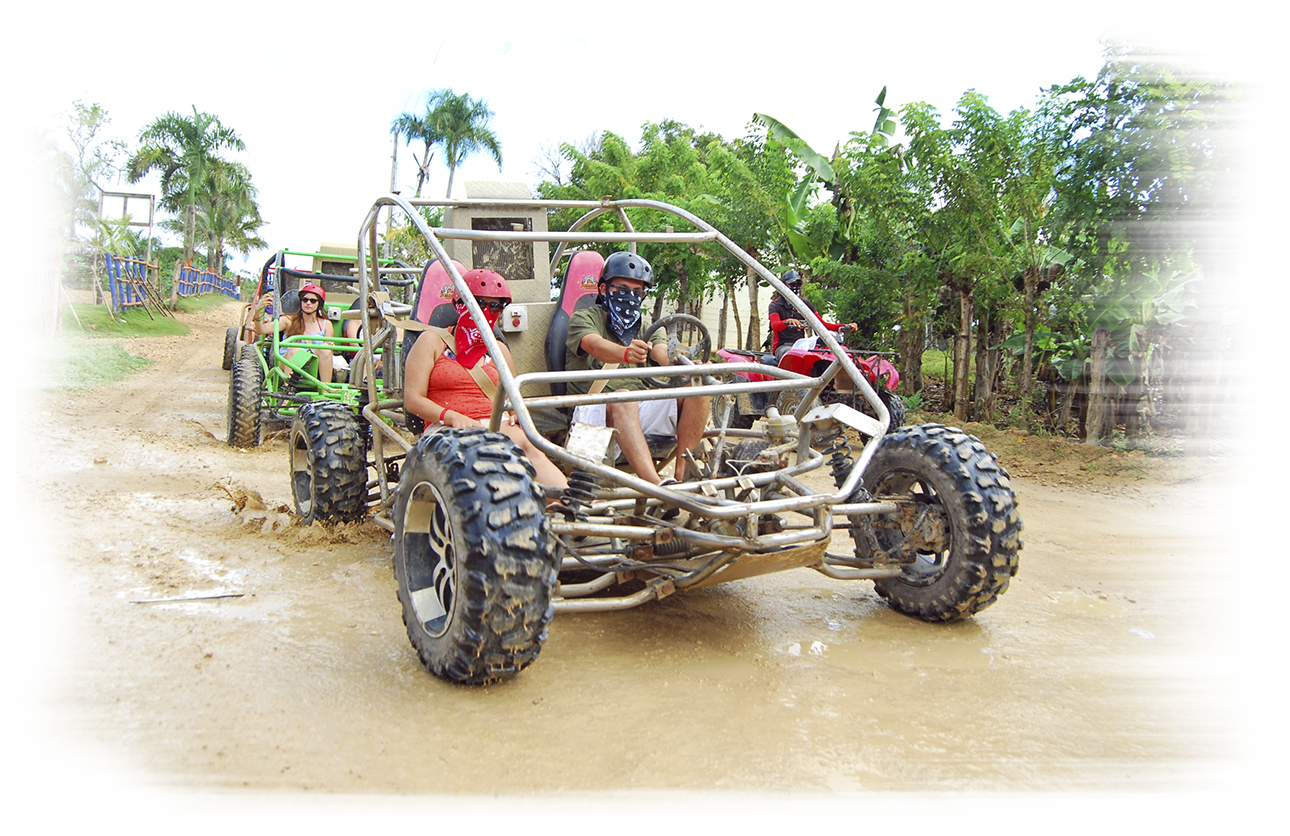 Terracross
In addition, you will visit an organic farm, where the guides will give valuable information on coconut oil, tobacco, rum, coffee, chocolate and tea chocolate world famous. You will stop also at an Indian cave with a natural spring of clear water for a rejuvenating bath. Then you will return to the ranch; In the course of the tour can be wet and muddy, while you will get an adventure full of adrenaline you will never forget.
DATA SHEET
INCLUSIONS
From Hotel Transportation.
Professional Tour Guide.
Water, Mamajuana, Rum.
To Hotel Transportation.
IMPORTANT
This is half day tour (4.5 hours in total).
Required age to drive: 18 years old.
Driver license is required.
Minimum age to participate: 04 years old.
PROGRAM
It all starts with the pick up at hotels. We may use safari open trucks or closed vehicle.
Then we arrive to Adventure Boogies Base, provide briefing and welcomimg.
No more wait, everyone gets on Buggies and the tour starts.
We will visit the caves with its natural fresh water rivers, do not forget your bathing suites.
Return to buggies to continue driving across our routes.
Also, we will stop at Macao Beach where everyone will enjoy the beauty of this incredible place.
Of course, you guys will still stop a the emblematic typical house and learn about Dominican Culture.
Finally, we´ll be baack at Adventure Boogies Base in order to start our way back to the hotels
The order of activities may varie based on operation reasons.
WE RECOMMEND

This excursion is not recommended for ladies in pregnant conditions.